Lifting a house to replace the foundation – see the full story HERE
Some benefits of replacing a foundation:
Proper waterproofing
Adequate insulation
New drain tile
Ease of mechanical system replacement
Improved wiring and piping
Finished space with egress windows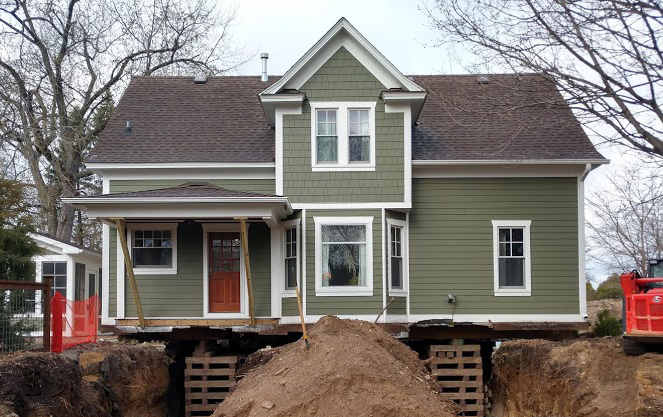 This 1920's farmhouse had a limestone foundation that would have to go.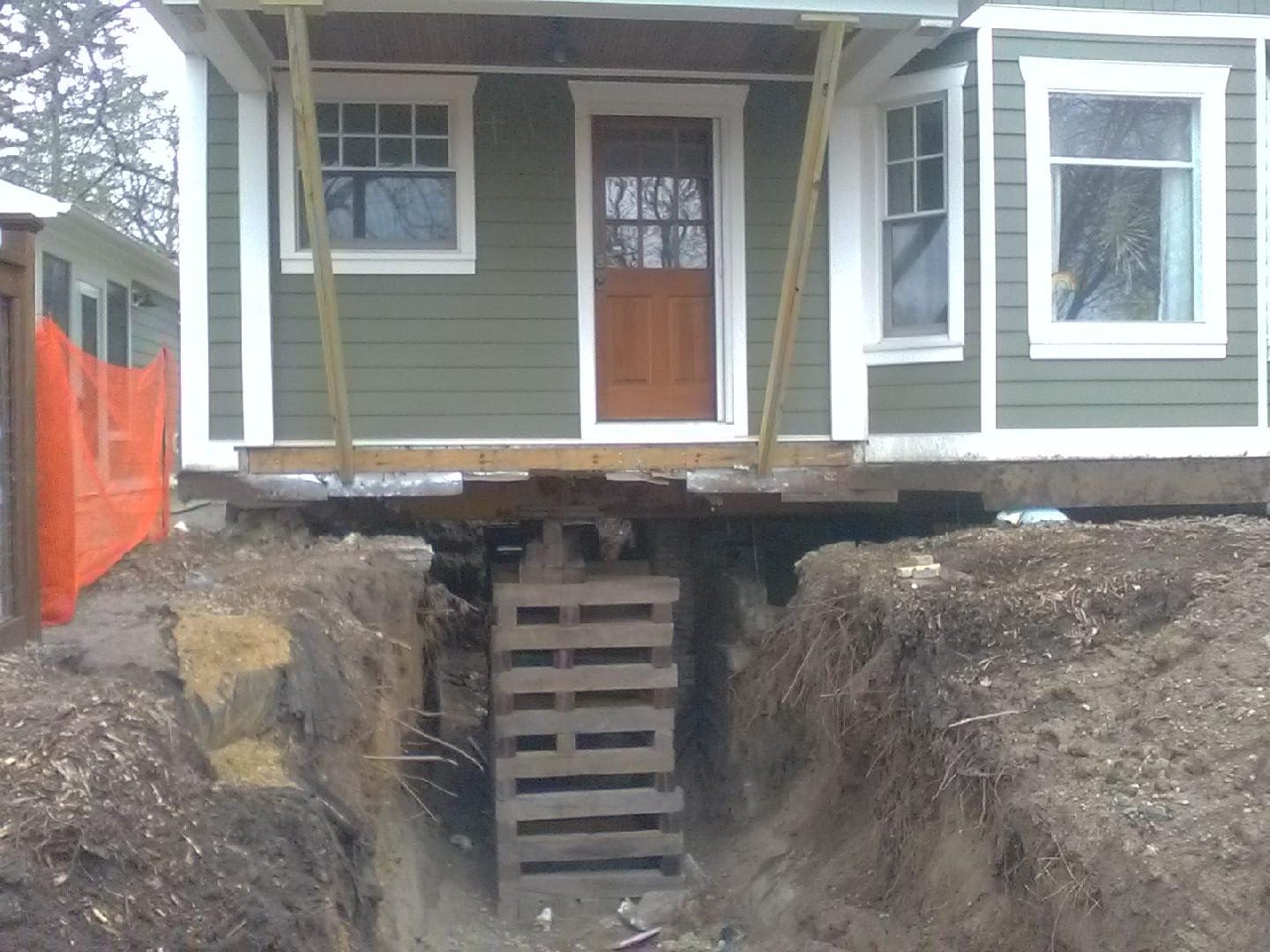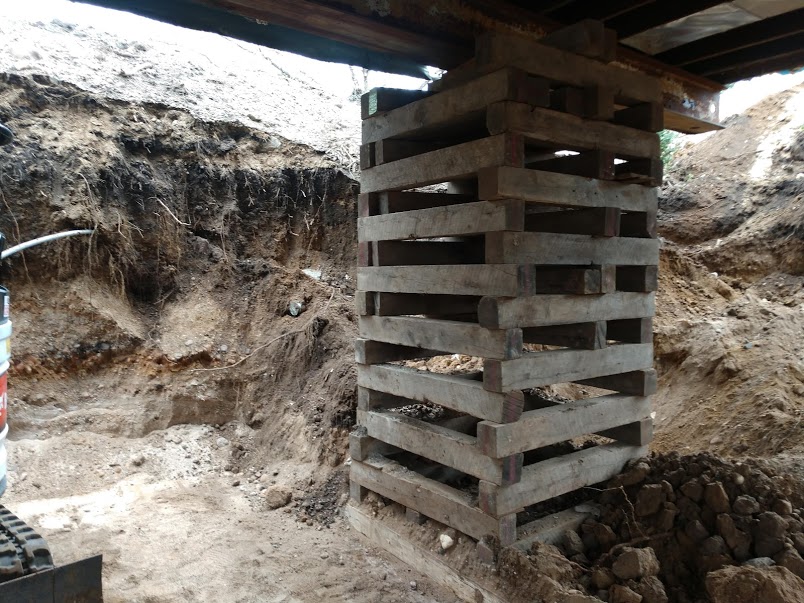 Lifting the home around 18" provided space to replace mechanicals. Interestingly we discovered that the southern 25% of the home wasn't even on a foundation or frost footings! This was the kitchen area. Soon to be fixed!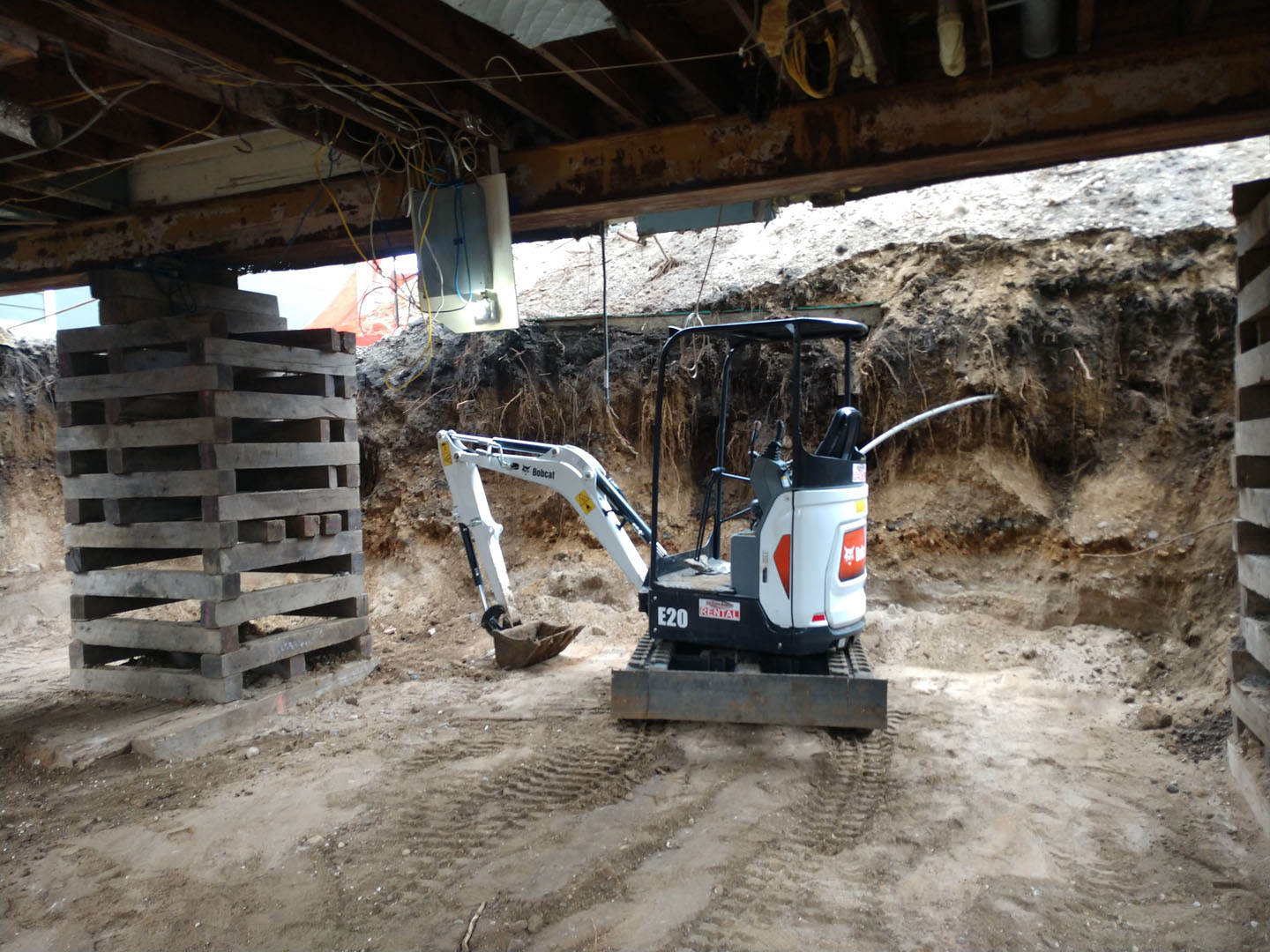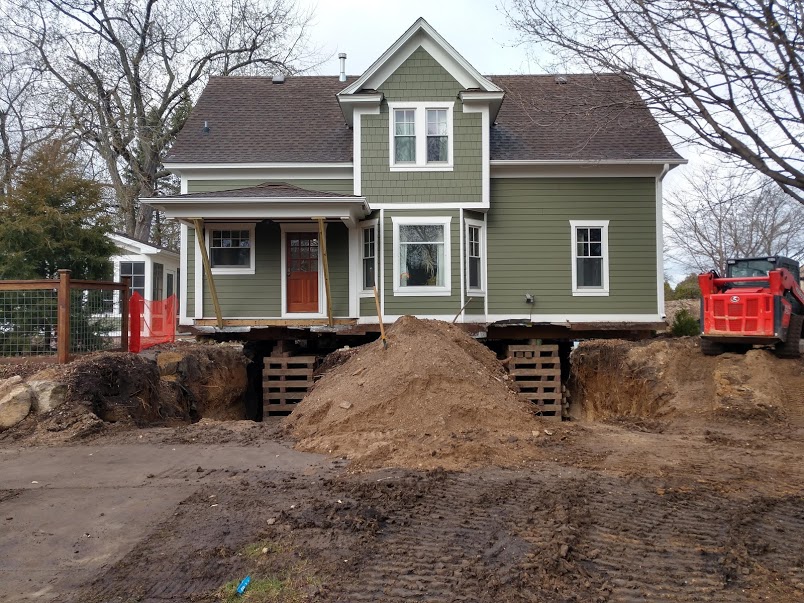 The house was lowered onto the new foundation and now level. Time to fix the drywall/plaster cracks and doors and windows that needed adjusting.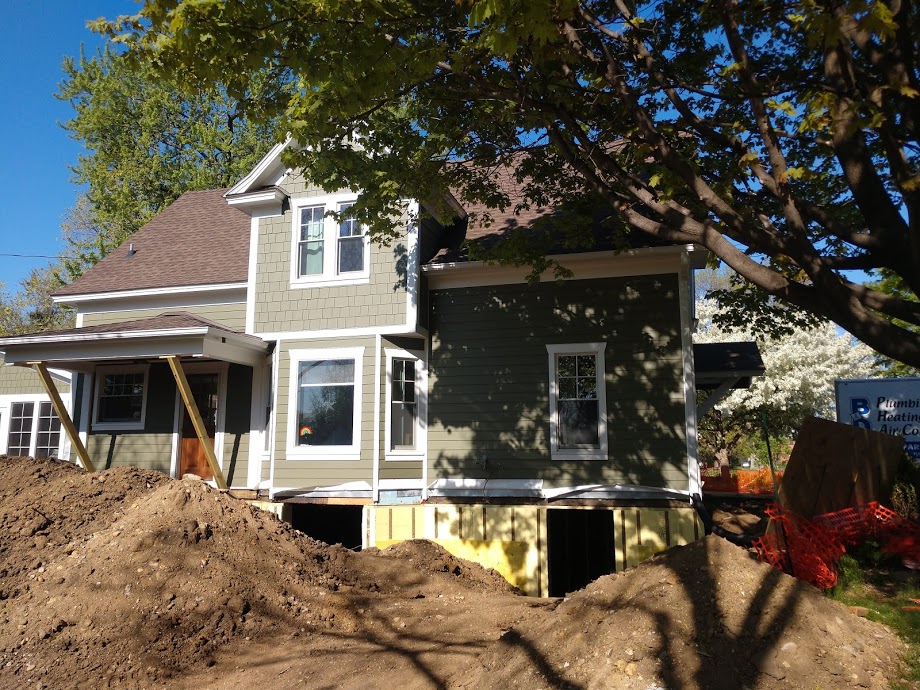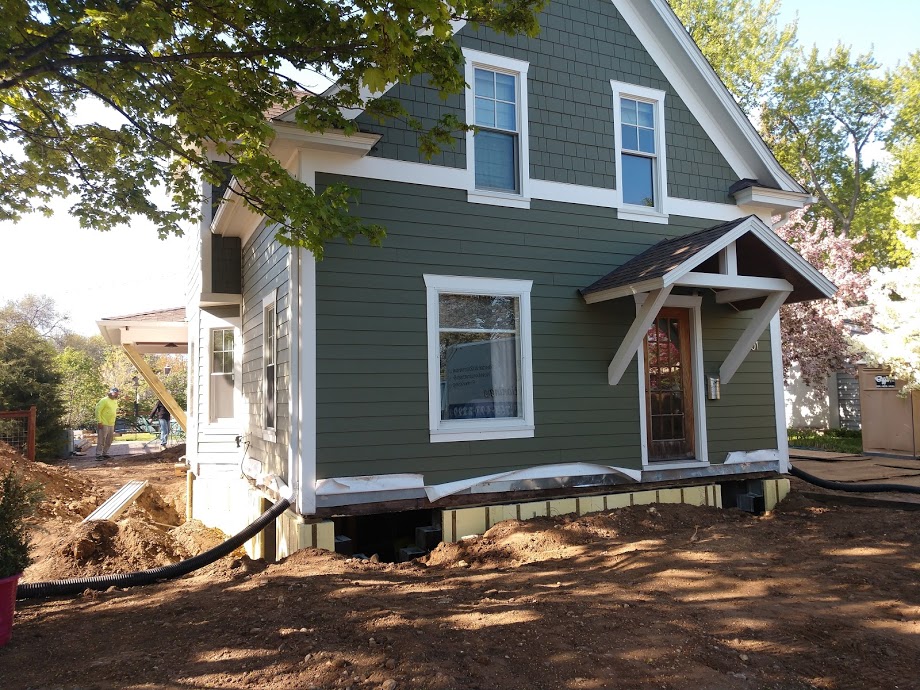 Benefits:
A waterproofed foundation
Proper insulation
Working drain-tile
Mechanical systems
Wiring and piping
Egress windows
A much better working stairway
It was a great project. To read more click HERE
If you have a challenging remodeling project contact us!