FEATURED UNDERPINNINGS
UNDERPIN A FOUNDATION TO INCREASE ITS DEPTH
There are many benefits to this increasingly popular way to gain living space while maintaining a home's footprint. Underpinning is also done to repair aging or deteriorating foundations. If you underpin your foundation, the usable and living space in your home can literally double. This is often more attractive and more affordable than building a new home or relocating.
There are a number of considerations to address for these projects. Especially when underpinning a foundation in the Minneapolis and St. Paul area. Or when you underpin a foundation anywhere in Minnesota for that matter. Just a few of these are:
— Proximity to neighbors; if too close then the excavation may have to be done through the front yard.
— Soil conditions; especially in older homes there can be a need for soil corrections for footings.
— Preventing lateral movement of soil; cave-ins from the neighbors are not allowed!
— Water tables; sometimes there is a need for de-watering and always proper waterproofing.
— Shoring up the existing structure; must be thorough to avoid undue movement or settling of the house above.
Below you will find some images from recent projects where Showcase Renovations underpinned foundations. One was to provide an unfinished full basement where only a crawl space existed. The other was to expand a combination basement and crawl space into a taller fully finished and remodeled basement.
From a side yard: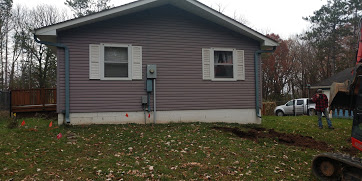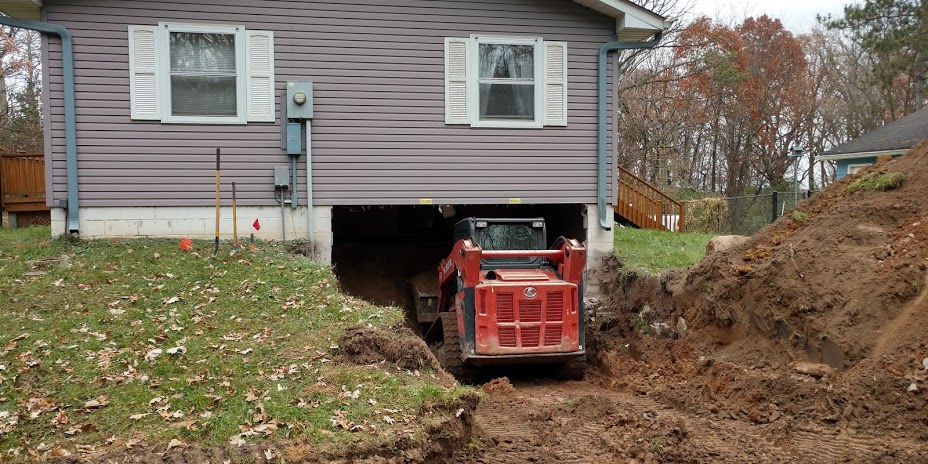 The goal of underpinning the foundation in this project was to create a full basement, unfinished, with an egress window for future finishing.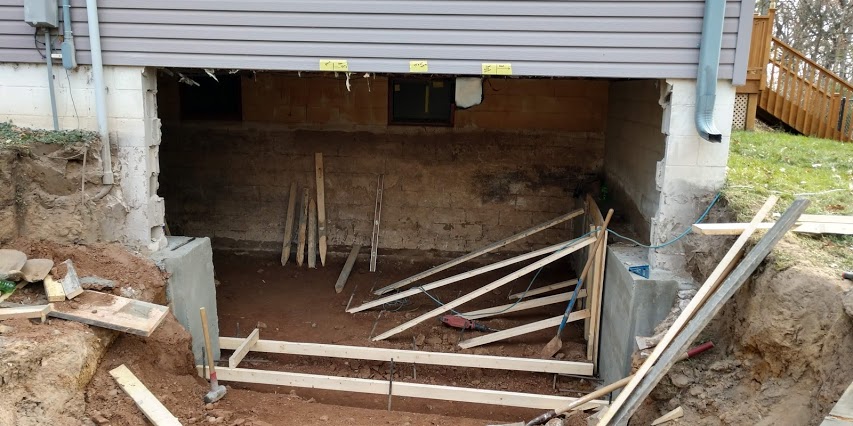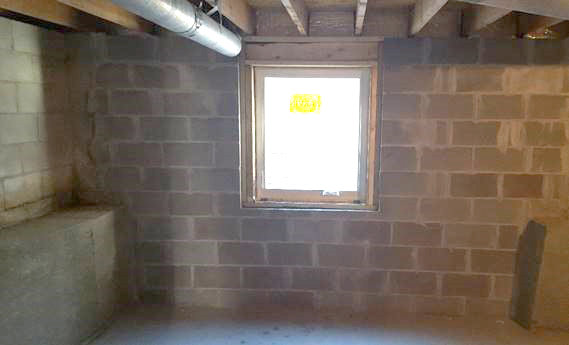 ---
In this next basement underpin project, the goal was a completely finished basement, ready to enjoy! The results are dramatic as you will see.
On the left you can see the wall of dirt behind the cement block foundation. All that dirt has to come out.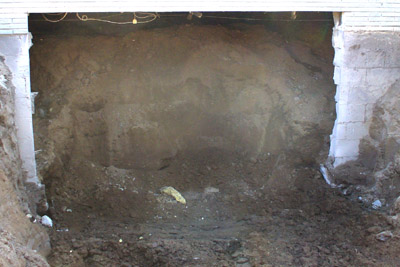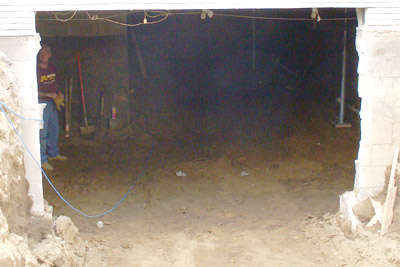 With the right equipment and great care the basement was excavated and the building process could begin in earnest.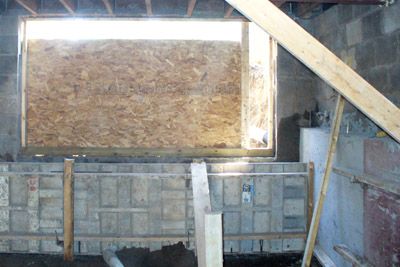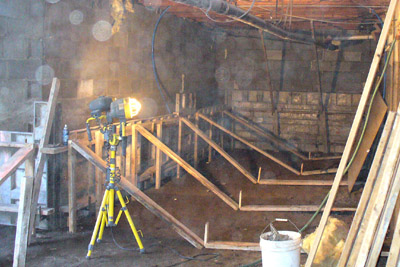 Here are three pics of the dramatic change achieved, providing airy and free-flowing living space for the owners to enjoy. A great example of what can be accomplished when you underpin a foundation with the right plan!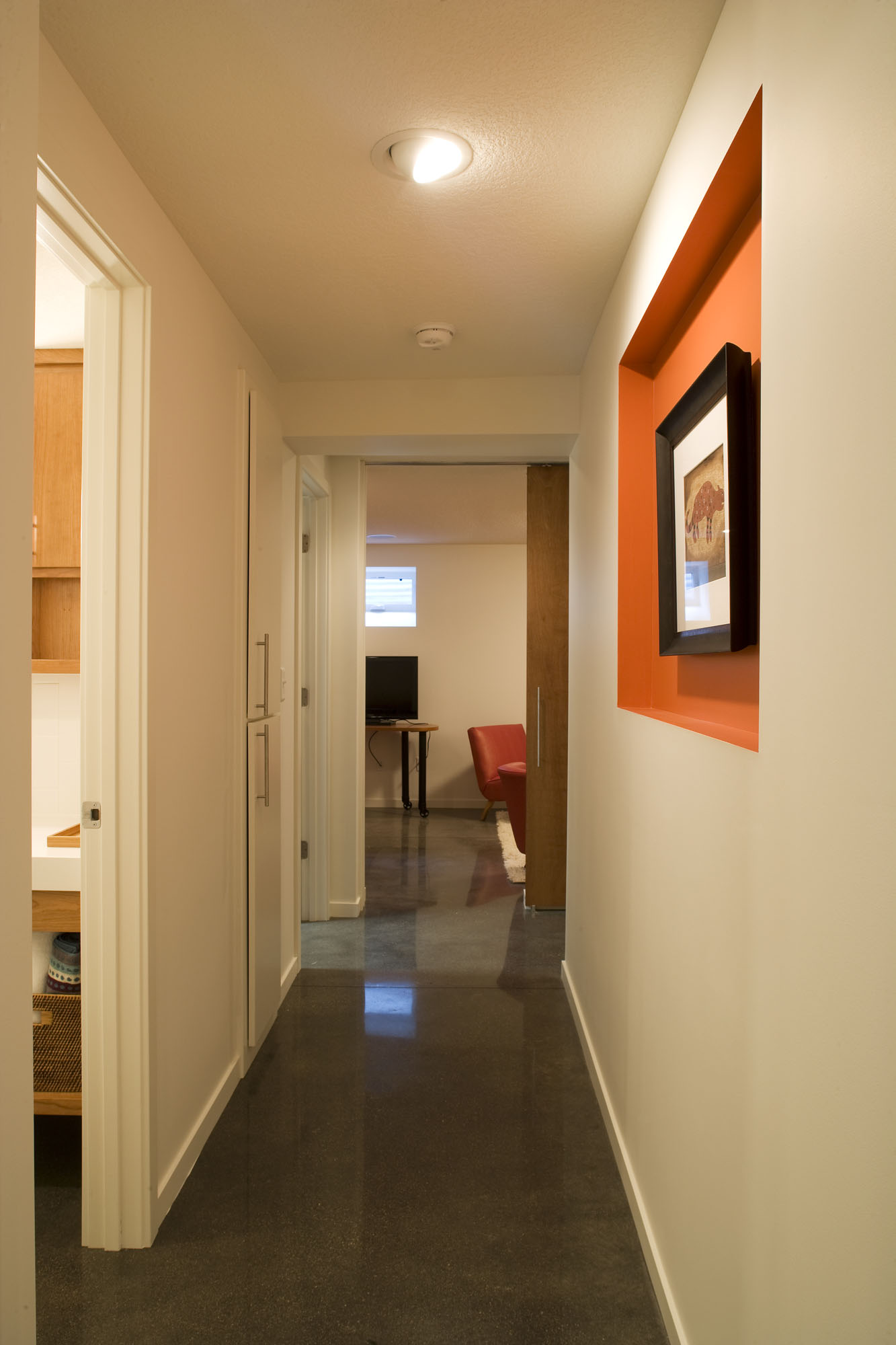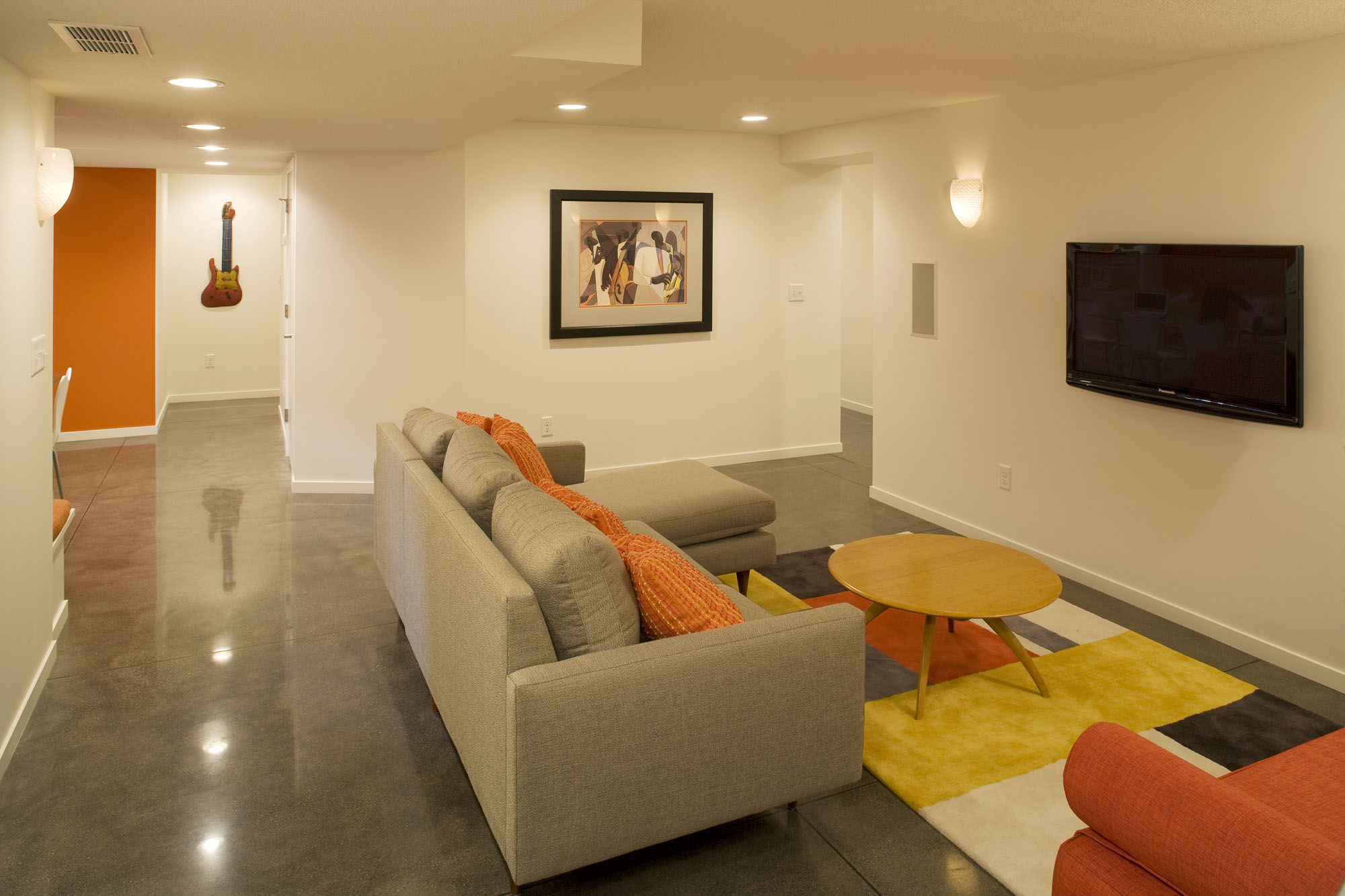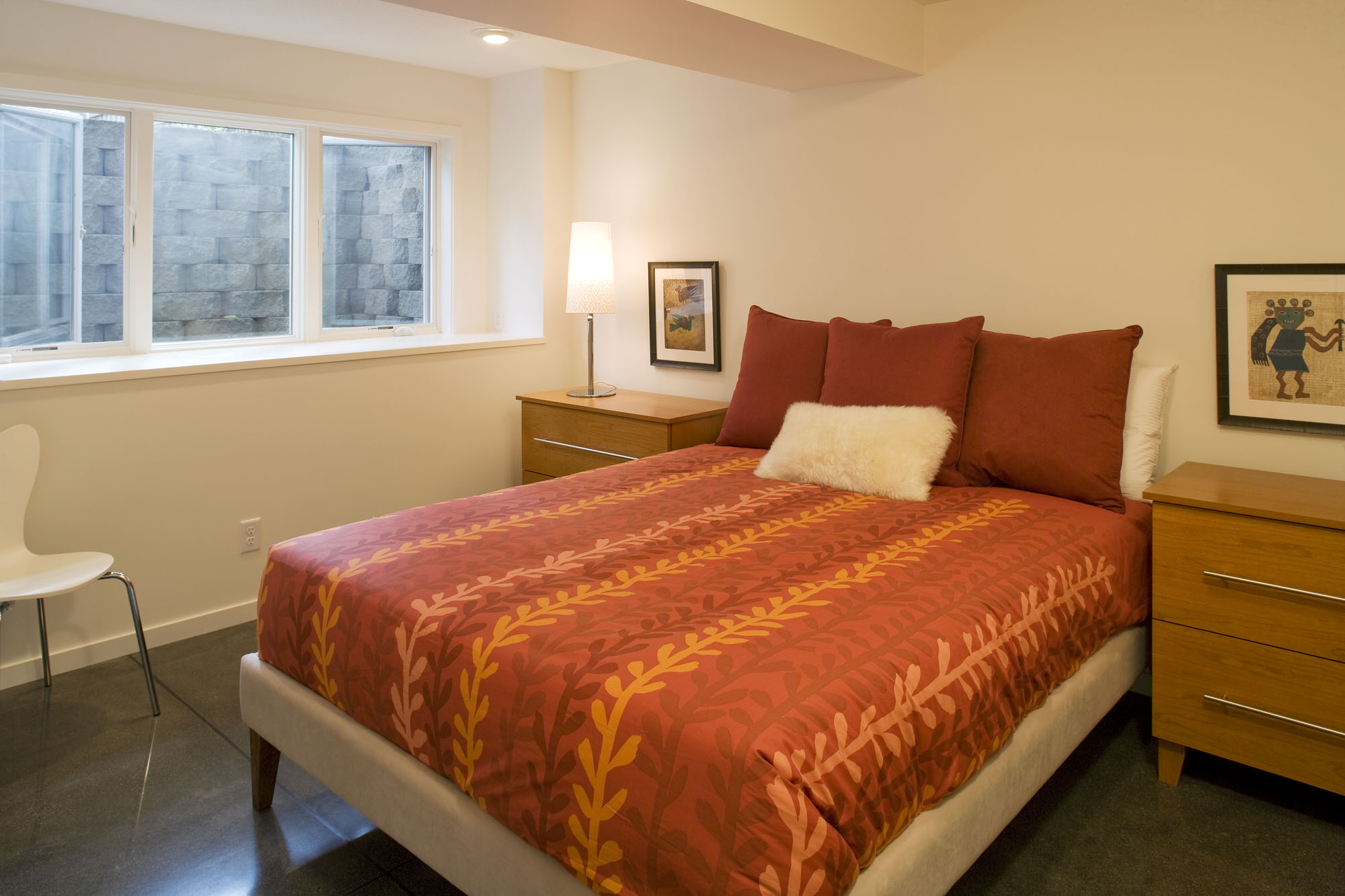 More about this underpinning project can be found in it's portfolio and on it's project page.
If you have a challenging remodeling project we'd love to hear about it!