About This Unique Eagan Deck
This deck reflects high end design, high end products, and high end carpentry.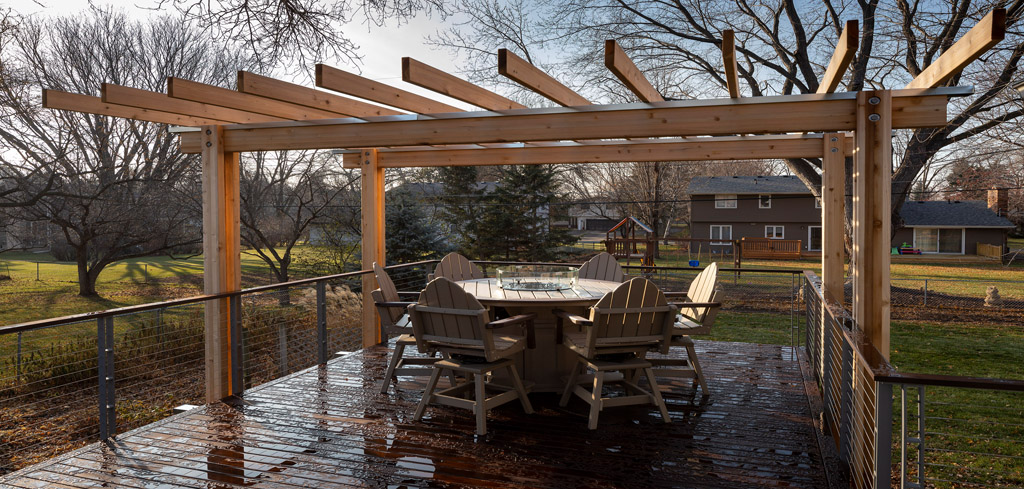 The permitting process for this deck was challenging as the deck features large cantilevers and the building officials needed an engineer to sign off on the project. Our trusted engineer approved the design and we were underway. The deck features outstanding products and is here to stay. Thanks to the architect, David Wagner of SALA, for the stunning design.
Some of the key products:
Beams and Posts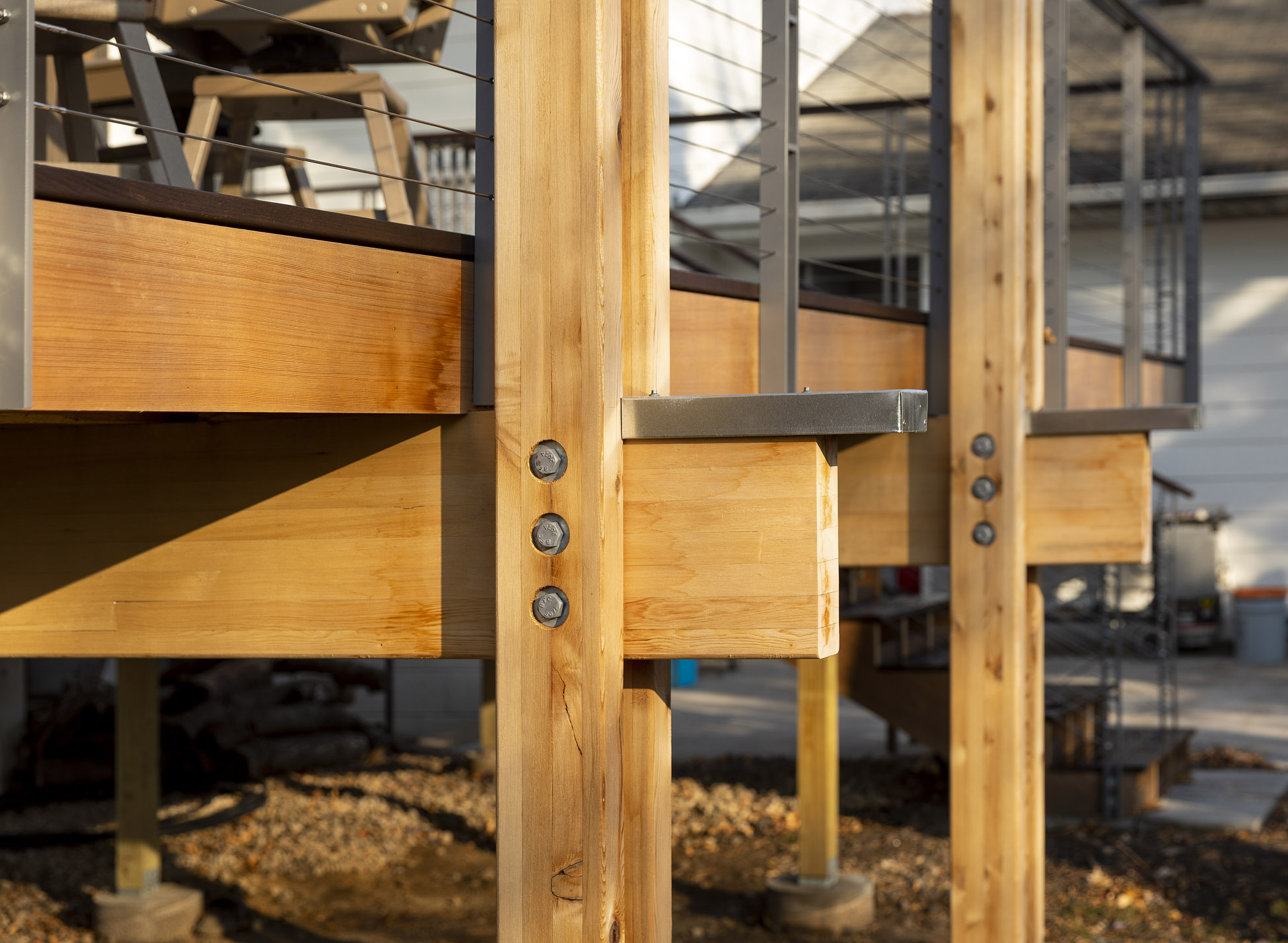 The beams supporting the deck, the beams supporting the pergola, and the four vertical posts that connect to the beams are Alaskan Yellow Cedar. These products were fabricated into what we call glulams. The pieces of the beams and posts are individual boards that are glued and laminated together. The results are high-function and beauty.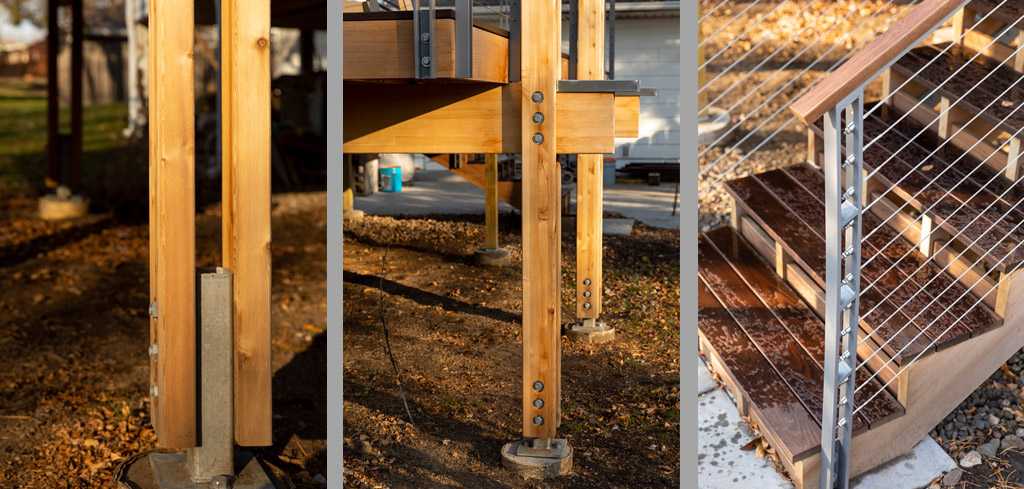 Decking
---
The decking was supplied by Intectural and is thermally modified wood. The wood is locally sourced Ash.
Thermally modified wood has many advantages:
Strength: The thermal modification strengthens the wood making it ideal for decks
Sustainability: Ash is found locally
Chemical-Free: Non-toxic, environmentally friendly
Dimensionally Stable: The modification process has the wood being submitted to high heat. It reduces moisture content in the wood, hence, no warping
Durability: Modified wood is very resistant to rot and outlasts most decking products. You can expect 25 years of service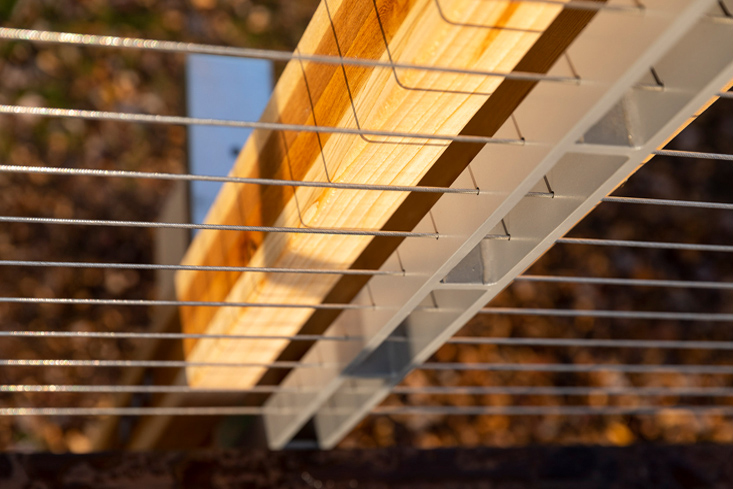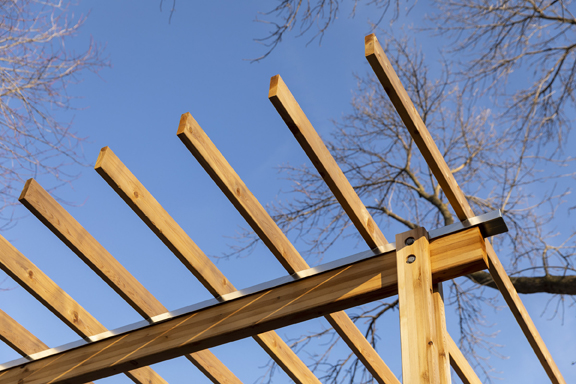 Pergola and Fascias
The material used for the pergola rafters and the deck fascia is AYE Cedar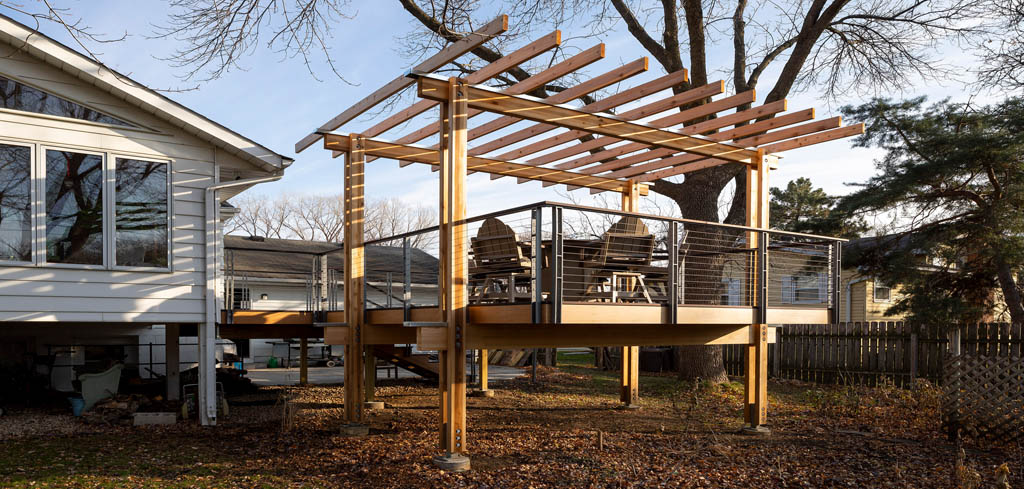 Railings and Structural Plates
The railings are aluminum framed stanchions with stainless steel cable railings.
The structural plates for connecting the posts to the footings are ½" x 8" galvanized steel plates with 3" galvanized steel tubes. These connect to the posts with large thru-bolts.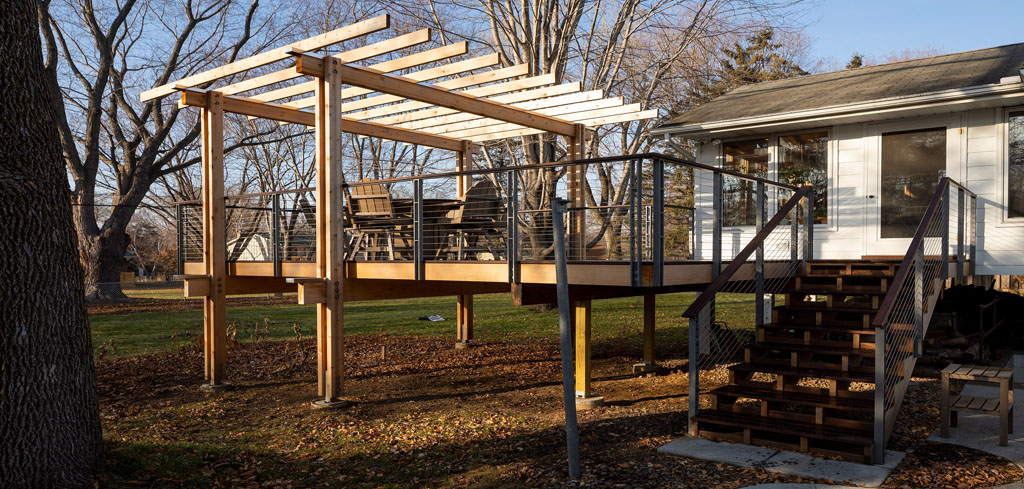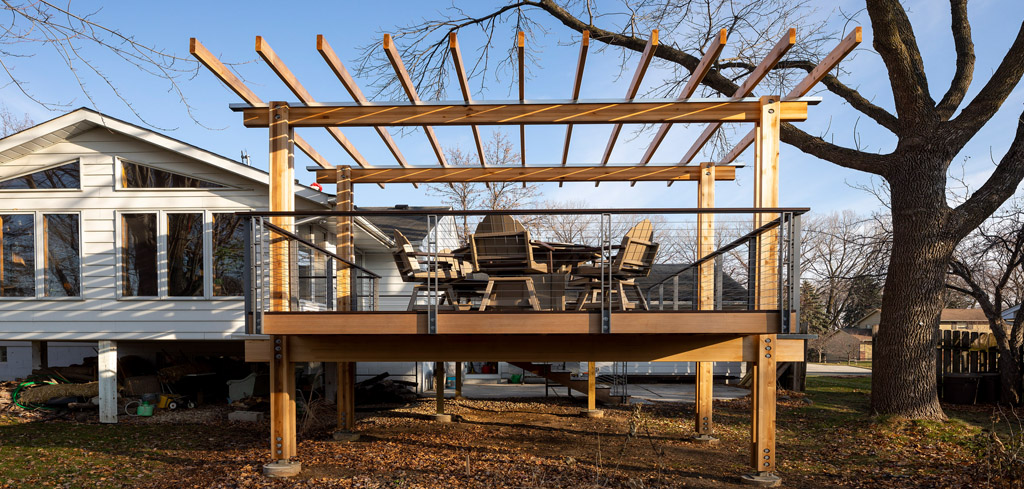 In the end, this was a great project and shows well. We hope you like it!
Please visit Our Collection where you will find other projects with beautiful decks. Thanks for visiting our Showcase projects!