About Monticello Eco Home On The River
The home was designed for its site, responding to conditions both natural and man-made. It provides an example of the beauty, efficiency, and longevity that results when regard for limited resources meets sustainable design and quality craftsmanship.
This project is a great story worth telling. Some great finished shots of the project can be seen in its slideshow.
It involved replacing an energy and structurally deficient home for a client that was dedicated to building green. It made this project both challenging and exciting using sustainable practices and products throughout. It is apparent in the design, the build, the products used, the methods, and especially the results.
The existing house would need to be demolished presenting a storage issue for belongings and a living space issue for the client.
Beginning with the demolition of the old home, recycling and re-use went into full swing.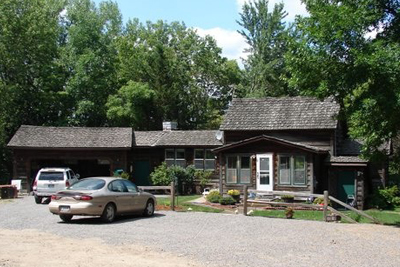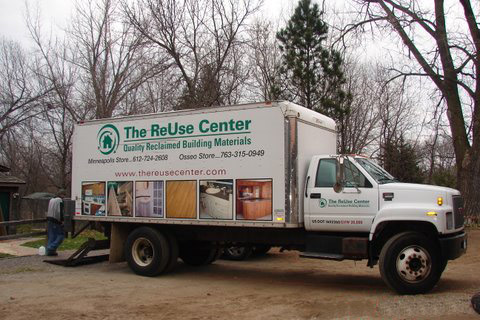 For storage we renovated an old barn on the property. This required adding rafter framing support and collar ties as well as shoring up the upper level floor headers and installing TGI floor trusses for strength and a flat plane.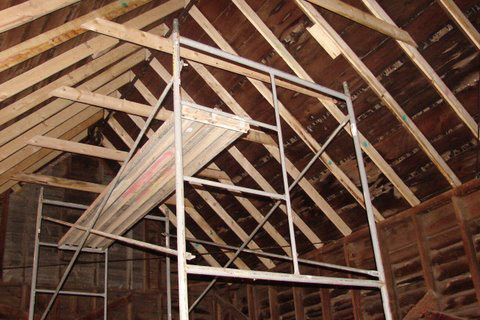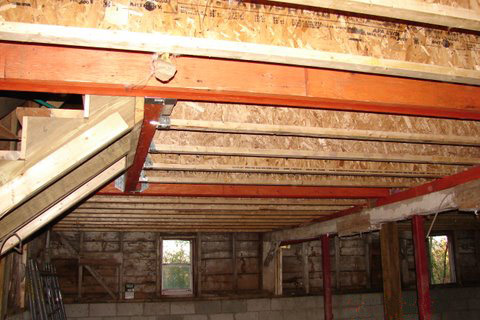 The barn was completed with new windows, siding, and a standing seam steel roof.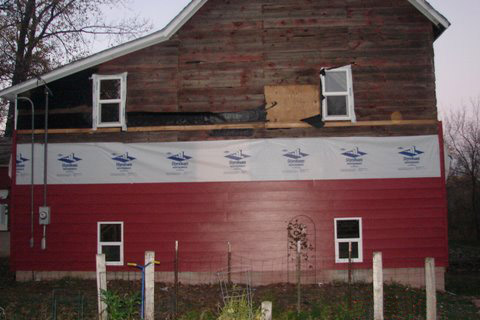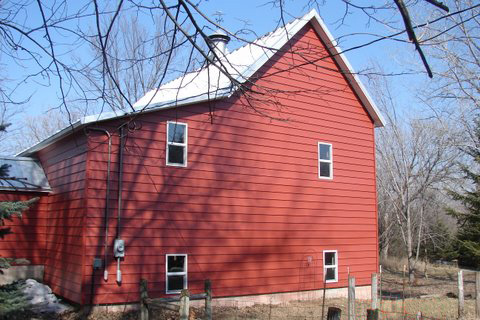 Next was housing during construction which meant building the detached garage and finishing it to a level that would allow issuance of a certificate of occupancy by the city. Many items from the home to be demolished were used. Re-purposing the H-Windows, cabinets, fixtures, a door or two, as well as appliances.
It finished complete with the same siding and galvalume standing seam steel roof that would go on the house.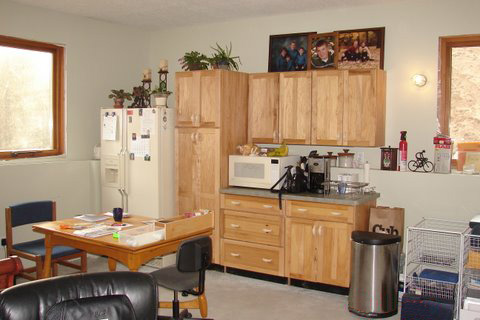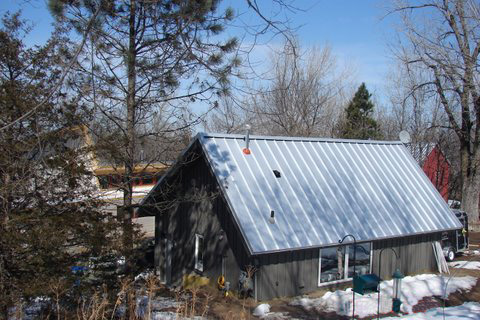 As a MN GreenStar pilot participant, this home began sustainability with simple concepts for the new 2050sf home. Methods including solar orientation for passive heating and cooling; use and re-use of durable, recyclable, and sustainable materials; reduced energy consumption; improved indoor air quality; and increased attention to water management, retention, and respect of the mighty Mississippi. The elongated plan and prominent shed roof focus river views while minimizing northern exposure.
Among the features included in this home:
FSC lumber and millwork
In-floor heat powered by heat pump
Closed cell foam insulation, R-50 and R-60 ceilings
Advanced framing technologies
Low VOC or no VOC and free of formaldehyde finishes
Air exchange system with heat-recovery or energy-recovery
Flourescent, low voltage, and LED lighting
Energy Star rated appliances
No-Mow Landscape with rain barrels and rain garden for conservation

Cabinetry was made with FSC certified hardwood. Hardwood, formaldehyde-free shelves, and particle-board were obtained from Certified Wood Products.

Framing material was carefully cut and installed as to not waste material. All scraps longer than 10" were used for blocking and backing.

Home design featured 8' repetitive bays and a 2' grid for material efficiency.

H-windows from the existing home were salvaged and reused in new garage. Unique color identifies windows as reused.

Furnace of existing home was too old/inefficient to be used for new construction but was used temporarily for heating of home during construction.

Consistency of barn renovation materials and new home construction materials minimized between the two and Phase I barn renovation created a place to store excess material.

Leftover materials not requested by client were donated to the Re-Use Center in Minneapolis.
Back to Our Collection