Golden Valley Whole House Renovation
The owners of this home love to entertain, appreciate fine architecture, and are mindful of the environment. Their 4 Main Goals reflect these values and were achieved with exceptional results:
Refresh interior to match lifestyle priorities: The interior was opened up and remodeled to create their longed-for mixture of open and private spaces.
Reduce energy impact: The mechanical systems were updated, closed cell insulation was added to the attic space and throughout the house. A solar array now graces the roof.
Improve indoor air quality: Low- and no-VOC materials were applied. Cabling and wall finishes which reduce electric field and RF exposures were used. Air circulation throughout the home was enhanced.
Create curb appeal: Check! Their home has a dramatic and welcoming entry, sweeping overhangs, and well-appointed windows.
---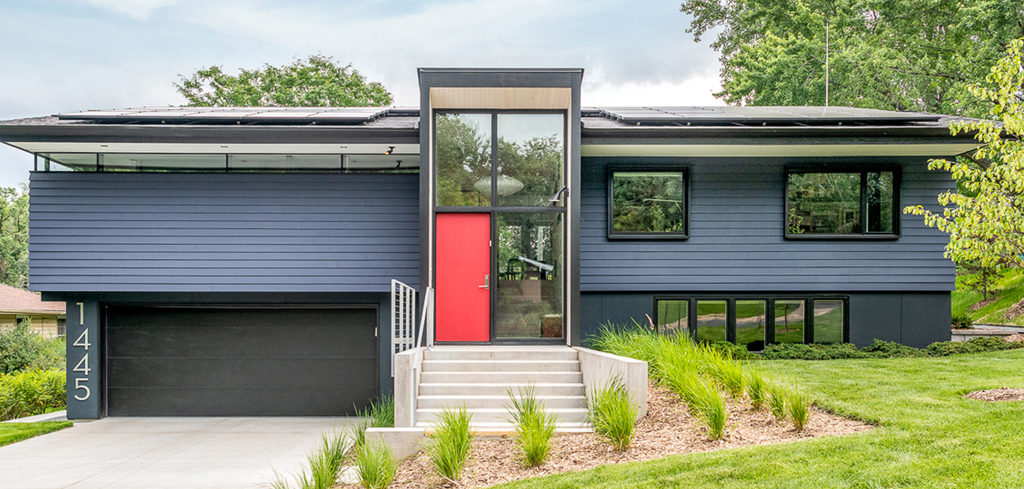 Keeping the mid-century characteristics in place, the home is transformed with dramatic features. Also a noteworthy addition, the solar panel array.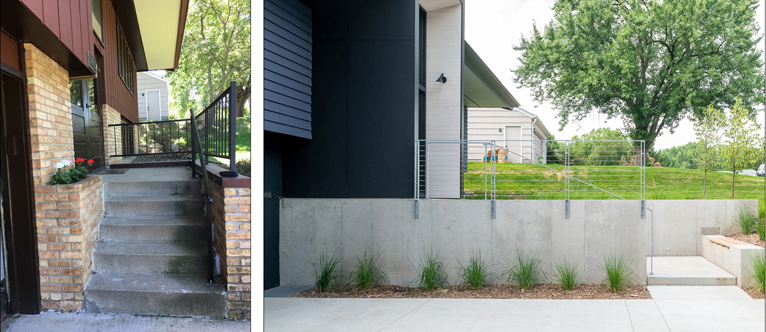 In this before and after view, the new front stairs were designed with a gentler slope and are now approaching the door from the front. A convenient cedar-topped bench is built into the landing.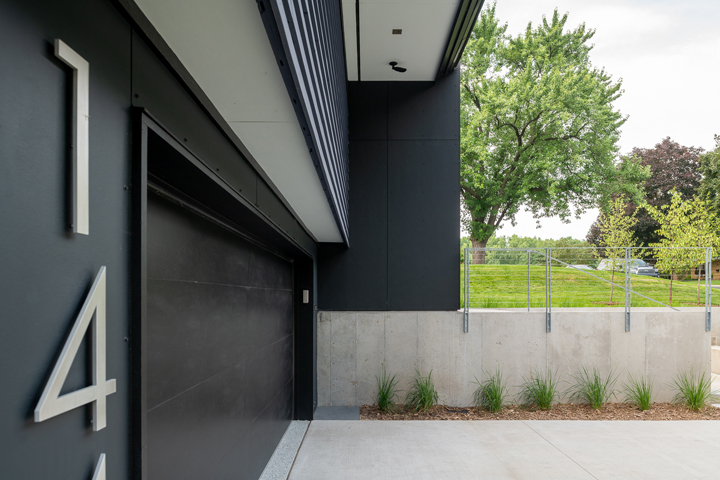 Another perspective – clean lines, generous overhangs, and a car-charging station inside this garage.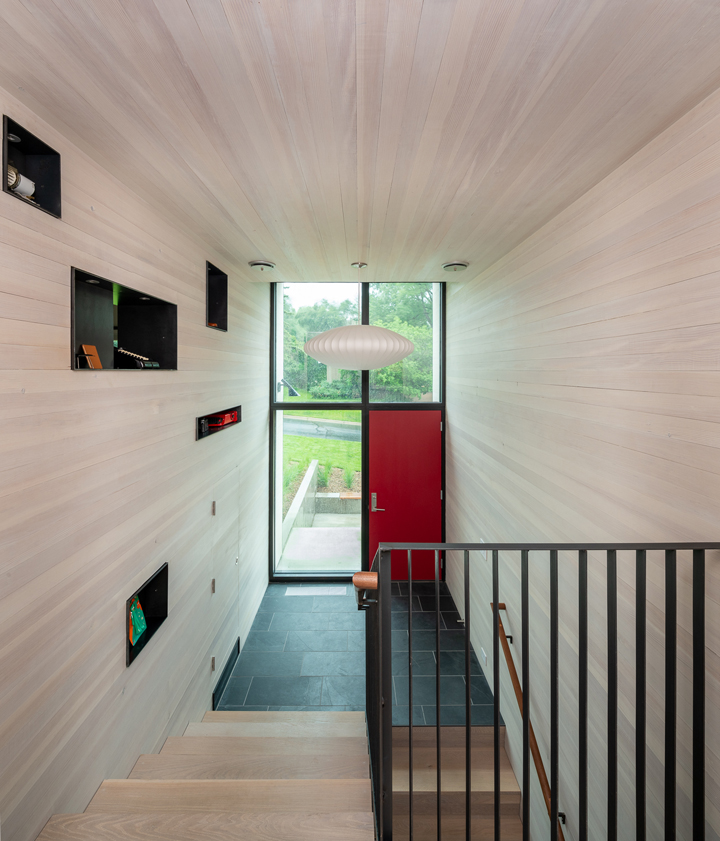 Main entry stairs feature walls and ceiling wrapped in vertical grain Douglas Fir, creating a striking effect.
Innovative box cut-outs in the wall add interest and provide spaces for the owners to display photos and favorite artifacts.
If you look closely you can see the hinges for the "hidden" entry closet door.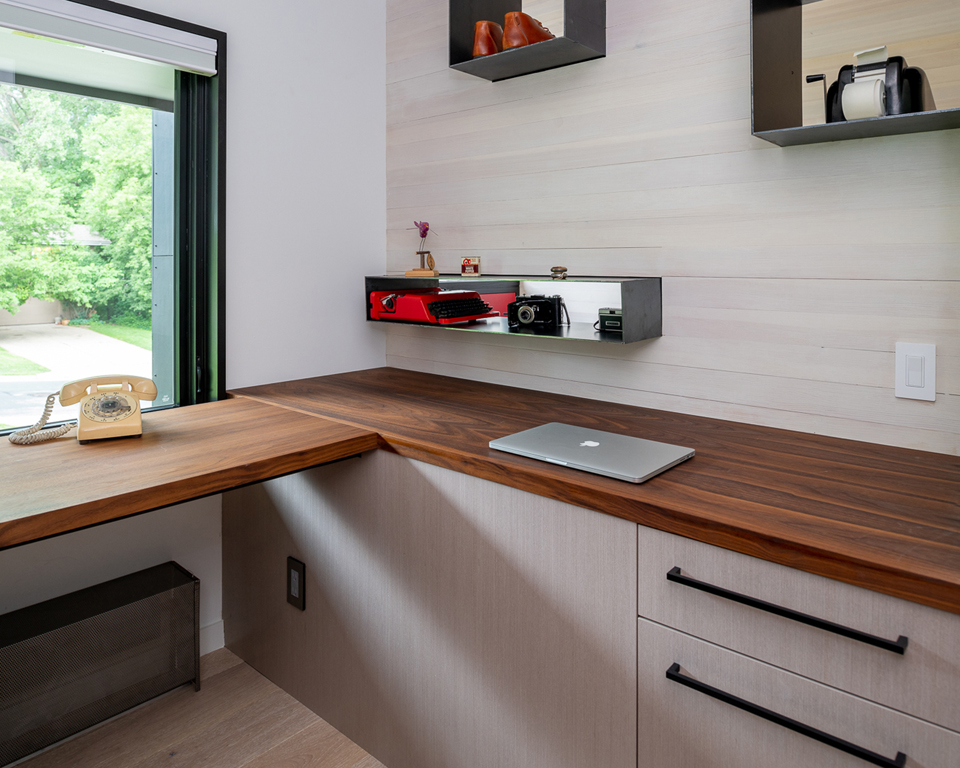 This office shares the box cutout wall with the entry stair, providing form and function.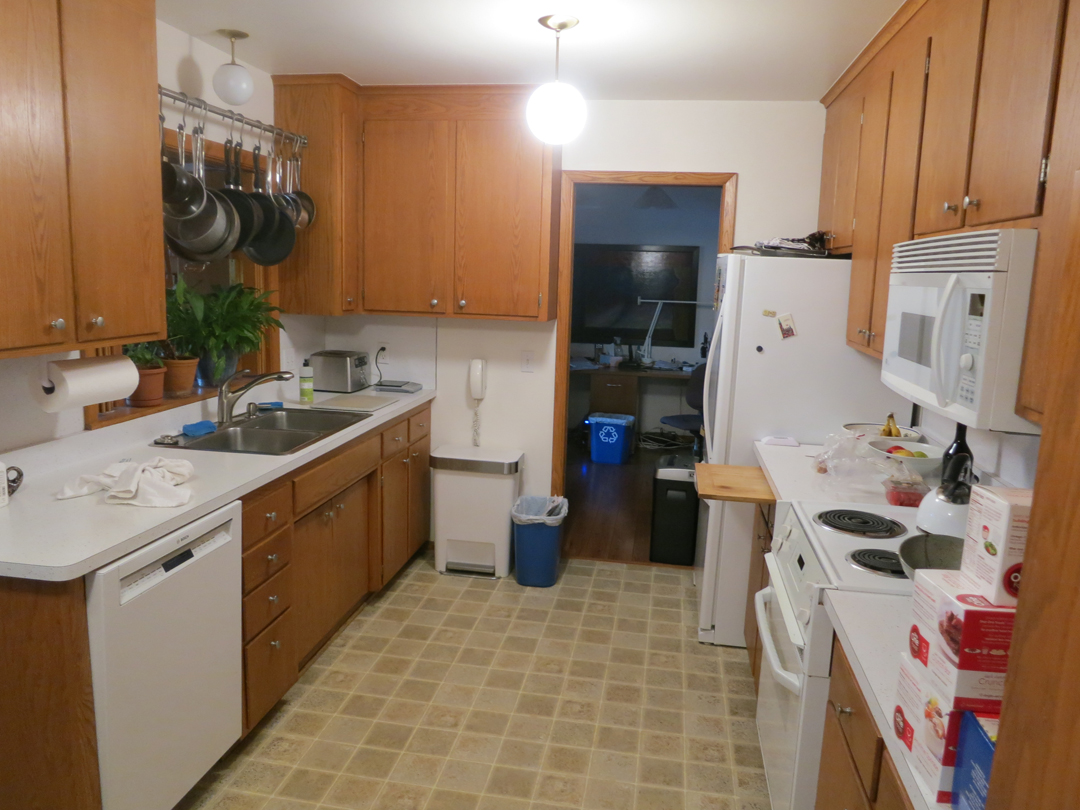 KITCHEN: Before and After
A dysfunctional kitchen's problems solved! Opening up the room, introducing daylight, and adding efficient storage; all improve the cooking experience and work flow. These images are taken from the same location. It's amazing what a great design and creativity can do!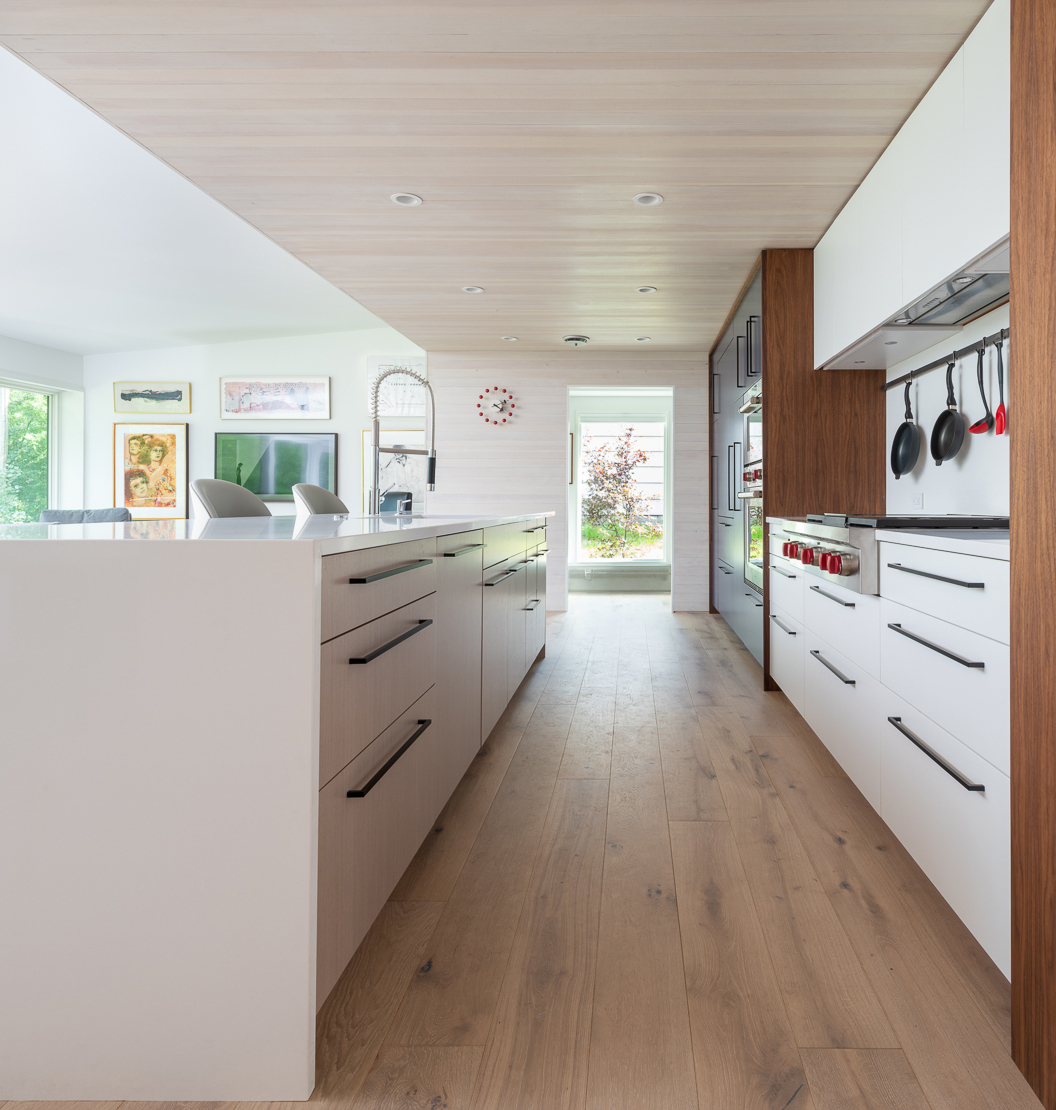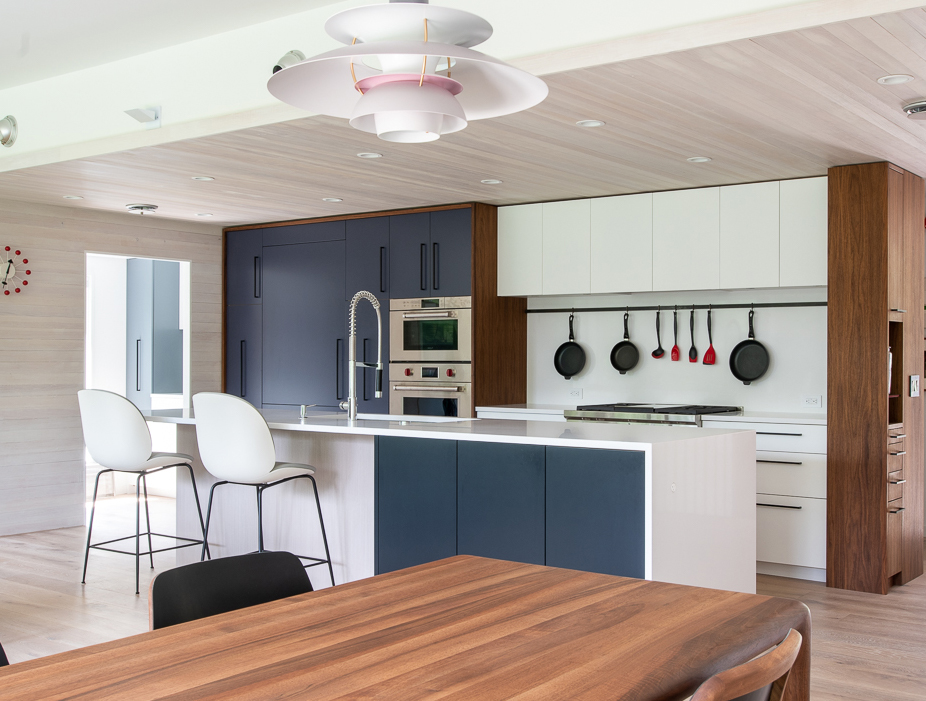 The aesthetic:
– Soothing color palette.
– Storage galore, yet easy on the eye.
– Clean, crisp design.
– Built with attention to details.
FAMILY ROOM: Before and After
A dark and stuffy area was transposed into a remodeled family room that breathes. The open living area now has raised ceilings and fresh finishes. Note the innovative perforated stainless steel shrouds over the radiant heaters. What you don't see: Finishes throughout include no-VOC to low-VOC, along with high-performance windows.